Export
Exporting PPE – how we can help
For companies that operate outside the UK, we know that managing an international supply chain can be incredibly complex. The dedicated export division at Stronghold Global can help with the smooth-running of this process and ensure you get the PPE, site supplies and tools that you need for your workforce to operate safely.Our experience in logistics and compliance means we understand the challenges faced by some customers in purchasing products in certain countries which are complaint with international standards. By putting our strategic and procurement methods into practice, coupled with the extensive range of PPE and tools brands available to us, we are confident that our clients will never be left short-handed or have to use sub-standard products.

Request a callback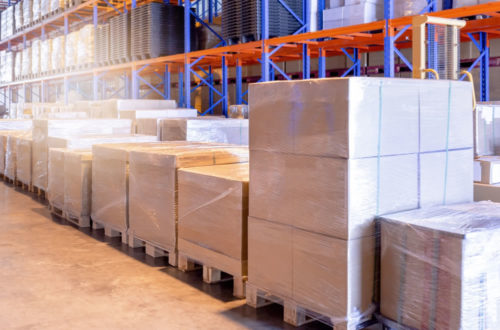 Guidance & Regulations
Similarly, we help clients from countries outside the UK to negotiate and navigate the purchasing process here. The export of PPE is an ever-changing landscape, so our team stays fully up-to-date with government guidance and regulations to ensure the process runs as efficiently as possible.
Stronghold Global works with companies operating in the UK, Africa, Europe, UAE and the USA and Canada. For these businesses, diversifying into multiple markets and exporting PPE can spread risk, and increase sales and profits.
International Commercial Terms

We regularly work to a variety of international commercial terms (incoterms), such as those below.
Ex Works (EXW)

Under this agreement, we make the products available to our client, at an agreed site or location. The client then takes on the responsibility of shipping and transporting the goods to their final destination. For smaller companies, or those with less freight handling experience, this may be a less appealing option, but our team can help you identify what works best for your business.
Free Carrier (FCA)

We manage the export clearance and delivery of products to a named place of delivery, for a carrier to continue the freight forward.
Cost, Insurance and Freight (CIF)

We deliver the goods to the vessel (ship or air) that will take them on to the final destination port and manage the cost and insurance necessary to complete the process.
Delivered at Place (DAP)

In this scenario we manage the entire export process, from packing goods to delivery, to a named final destination.

Easily book in a consultation to discuss further
Your safety and protection is our interest. We pride ourselves on service, quality and innovation to bring you the most unique products and services available on the market today.

Book a Consultation

Choose and date and time
Stronghold Global – Export & Distribution
Our global trade supply network is rapidly expanding.