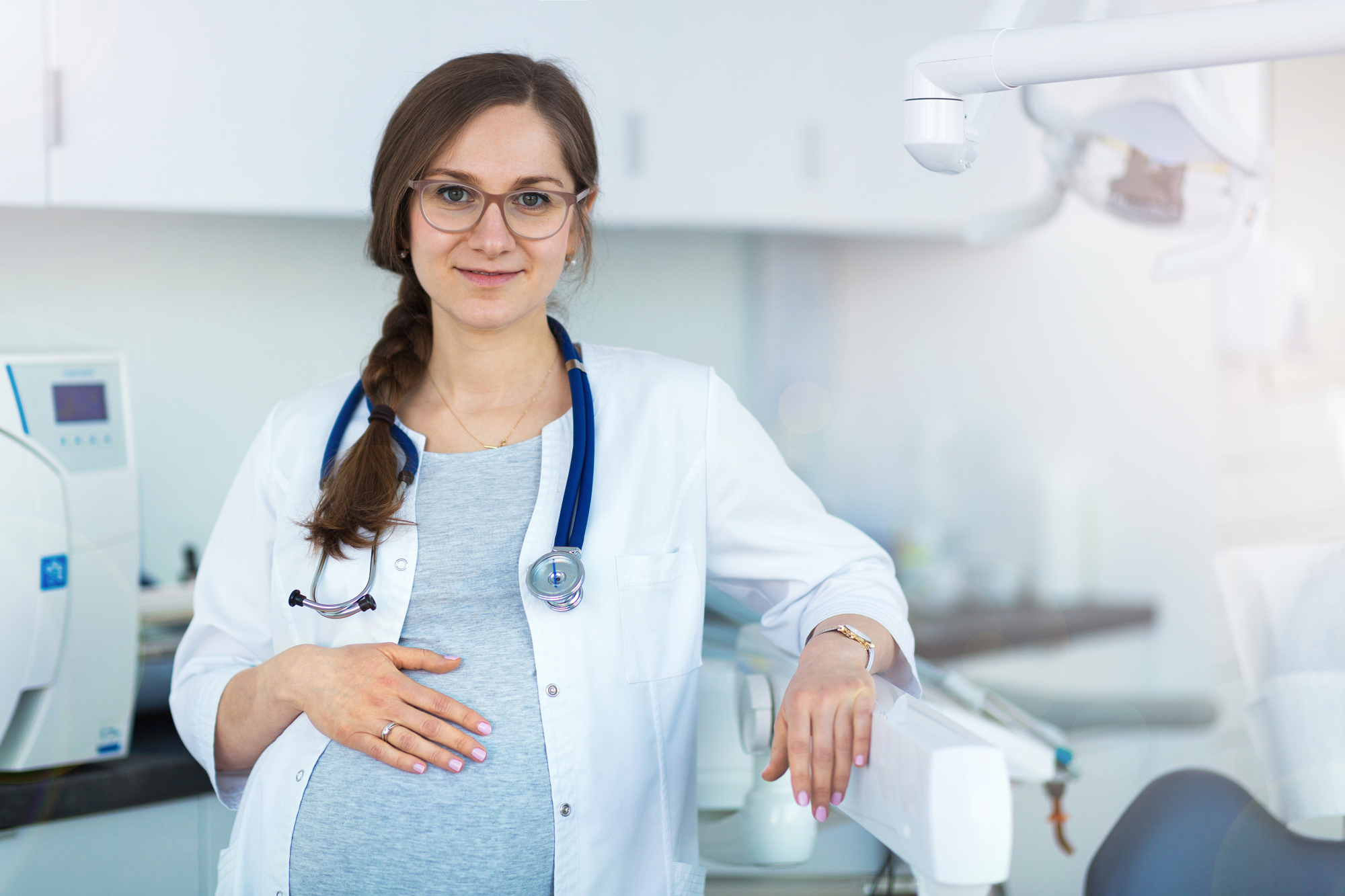 According to a study by gov.uk, "the majority of employers (84%) reported that it was in their interests to support pregnant women and those on maternity leave"; however, specific industries show more positive or negative attitudes regarding pregnancy at work. For example, sectors like the healthcare industry, where 76.7% of NHS staff are women, have procedures in place to address pregnancy at work. In contrast, according to the study:  Pregnancy and Maternity-Related Discrimination and Disadvantage, the sectors where employers are most likely to have negative attitudes or behaviours regarding pregnancy include: manufacturing, agriculture, fishing & mining and construction.
While these industries may have traditionally been heavily male-dominated, more and more women are now entering these job roles. Therefore, we've put together this article to help address pregnancy and PPE to help ensure you're protecting your most vulnerable staff, your pregnant workers.
Who is responsible for protecting new and expected mothers at work?
All employers are responsible for ensuring their staff are safe and protected, including expected mothers. Although this might seem obvious, many employees are unaware of or unable to find adequate safety wear to protect them fully.
Dealing with incorrectly fitted PPE is hard enough on a day-to-day basis, but when pregnant, ill-fitted PPE can be even more uncomfortable and dangerous. Due to physical changes around pregnancy, the typical PPE becomes uncomfortable to wear or too tight and, as a result, doesn't offer the same level of protection. One known risk associated with incorrect PPE is the risk of heat stress, which can be exacerbated during pregnancy, as your body works harder to cool down both your body and your unborn baby.
"Being a woman on a construction site is a pretty novel thing. Make that woman pregnant, and you have a whole new topic of conversation"
Michelle Hands
Project Manager & Site Engineer
What options do I have for maternity workwear and PPE?
No employee, especially those who are pregnant, should have to wear PPE or clothing that makes them feel unsafe or uncomfortable. Many women have reported being provided with larger male or unisex clothing rather than specific maternity workwear. Even when suitable PPE is available, employers can be reluctant to provide new workwear at each stage of the pregnancy due to costs and outgrowth. However, it's your responsibility as an employer to provide specific workwear for your staff. Luckily, more and more maternity options and ranges are becoming available today. 
Some of the products we like to highlight are the high-visibility ranges and maternity trousers. These products are specifically designed to cater to expecting mothers. For instance, we offer a Coolviz Ultra Women's Maternity Polo Shirt:
With elasticated side seams for optimal fit
Smart technology to adapt to the hot flashes experienced during pregnancy
A unique chevron design and segmented reflective tape for improved breathability and stretch. 
As an employer, how can I ensure my staff have correct PPE?
As discussed, you are responsible to your staff for providing appropriate workwear. The below outline by TUC.org suggest ways to make sure your team are fully protected:
"Employers should avoid suppliers who do not provide a range of sizes for both men and women and must seek to ensure that their suppliers have properly assessed the appropriateness of their equipment for both men and women. 
If there are issues over the suitability of PPE for women, they should work with trade bodies to put pressure on manufacturers and suppliers to provide a full range of PPE. 
Where a need for separate PPE for men and women is identified, employers should make sure that they provide the same range of sizes for women as for men. 
They should ensure that women try on several sizes or types of PPE before it is issued to ensure that it is the best fit. This should be regardless of whether PPE is considered unisex or gender-specific. 
Employers should provide mechanisms to ensure feedback on the suitability of PPE either to safety committees or occupational health providers. This is best done through both reporting mechanisms and anonymous surveys. 
They should work with safety committees and health and safety representatives to ensure that the correct range of suitable PPE is provided." 
We believe the best way to understand if your staff have the appropriate workwear and PPE is to speak with them. 
You can do this in several ways, including sending an anonymous survey regarding their personal protective needs and what (if any) concerns they have. Then discuss these concerns with management and suppliers to implement a plan of action to address those concerns. In addition, Stronghold Global also offer staff surveys before and after staff receive their new workwear to help ensure satisfaction.
Do I need to conduct a risk assessment for new and expected mothers?
Maternity protection safeguards the woman, her baby and her job. It also protects children's health and future. Risk assessments help employers manage any risks that may occur during work activity. Therefore, it's essential to include up-to-date risk assessments for any employee once informed that they're expecting a child. Once the employer has been formally notified in writing, a new risk assessment should be completed to properly evaluate any known risks that could affect the employee, their pregnancy and health. According to hse.gov.uk, this assessment should include:
"A review of your existing general risk management and controls for pregnant workers and new mothers
Discussion with the employee to see if there are any conditions or circumstances with their pregnancy that could affect their work
Discuss any concerns they have about how their work could affect their pregnancy
Consult with their safety representative or trade union if they have one
Take into account any medical recommendations provided by their doctor or midwife."
What are some common risks for new and expectant mothers?
According to hse.gov.uk, some of the most common risks for pregnant workers include: 
Standing or sitting for long periods 
Lifting or carrying heavy loads 
Long working hours 
Temperature 
Working at height 
In addition, there are risks through exposure to: 
Infectious diseases 
Carbon monoxide 
Toxic chemicals like mercury 
Radioactive material 
Lead 
Each industry will have different and unique risks depending on the job role; therefore, it is essential to speak with the pregnant employee to address any concerns and ensure your company provides appropriate equipment for the staff member.
Does Stronghold Global offer any maternity safety wear?
As discussed earlier, more products are coming to market to cater for pregnant employees; we are proud to carry several different workwear ranges suitable for your expected mothers, from Hi-Vis to maternity trousers. To learn more about these products, call us on 0845 208 4500 or email [email protected] and speak to our specialist. 
FIND OUT HOW CAN WE SUPPORT YOU