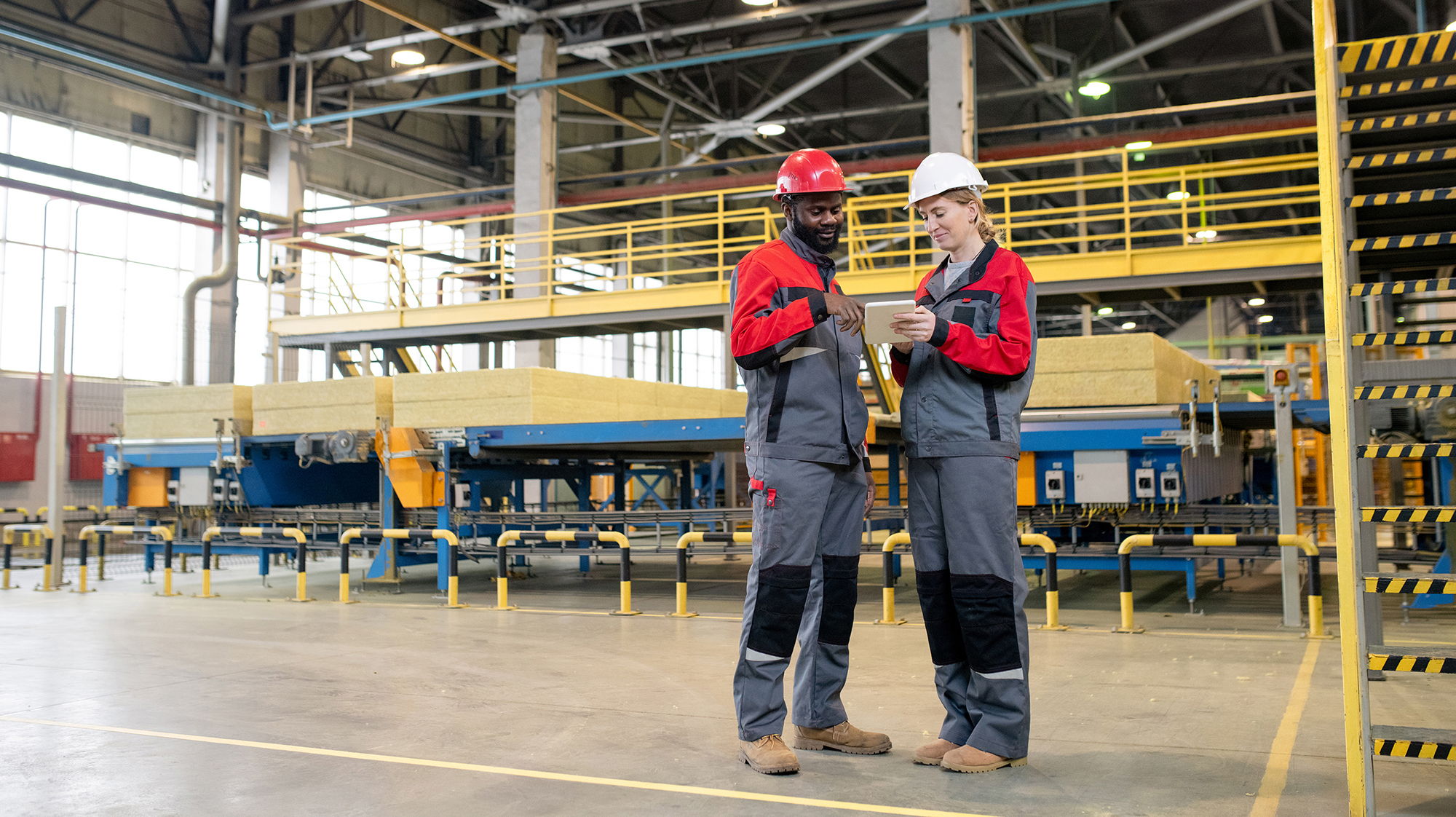 We know people come in all shapes and sizes with different needs and requirements, yet traditionally, PPE and workwear have primarily been designed for a standard male body shape. Unfortunately, this assumes that a "one-size-fits-all" solution is best suited for all employees. While this approach may benefit some, it does not guarantee that all employees are fully protected, safe and comfortable. As a result, some women have either sized down a male-fit or, at best, supplied a unisex option. In addition, certain employees may find it challenging to find larger or smaller sizes that comfortably fit their body shape. 
Although PPE and workwear are essential to many organisations' health and safety policies, the importance of specifically designed workwear can often be overlooked. This article will dive into the consequences of ill-fitting PPE and what factors companies should consider when procuring workwear.
Why the correct size and fit are essential for workwear?
Men and women have different sizing requirements regardless of their height and weight. Unfortunately, both women and men have dealt with ill-fitting PPE while working for a long time. PPE is intended to reduce risk, increase visibility and ensure adequate safety; however, wearing ill-fitting PPE not only increases risk but can also be very uncomfortable.
You wouldn't buy clothes in the wrong size, so why would you provide employees workwear or PPE sized incorrectly? According to the Labour Force Survey, in 2020/21, roughly 450,000 UK workers sustained a non-fatal injury, and 142 workers were killed at work. Providing the correct size and fit can prevent these injuries and give employees the confidence and safety to work.
What are the consequences of ill-fitting PPE?
Ill-fitting and incorrect PPE can not only cause discomfort while working but poses a significant risk to employees. Below are just some of the consequences of ill-fitting PPE:
Excessively large Hi-Vis vests can easily get caught or pulled on something, causing possible damage to the individual or anyone nearby. Similarly, if the Hi-Vis vest is too small, it might limit movement, rip, or result in discomfort.
Gloves that do not fit correctly reduces the firm grip of tools and machinery; as a result, employees are at a higher risk and more prone to accidents. From sweaty hands to increased exposure to sharp edges, ill-fitting gloves can get caught in equipment or cause tools to be dropped. Furthermore, they can reduce dexterity, resulting in productivity loss.
Protective eyewear designed for an average male's face can cause harm to women or men with smaller or larger face structures. While eyewear that is too small can be too tight and uncomfortable, glasses that are too big can slide off and increases the chance of particles or debris entering the eyes.
Respiratory protective equipment that is not fitted correctly can also cause harm to the employees as it will fail to provide the adequate protection required. (Breathing in the chemicals etc., which can be hugely problematic in the future).
Oversized PPE can result in danger as the excess material can easily get caught in or on something. Equally, too small PPE can restrict movement, putting the employees in danger, particularly in settings requiring them to move around freely.
What should I consider when purchasing PPE and workwear?
When purchasing PPE, it's good to consider the following:
Talk to your team to understand what, if any, issues they currently have regarding workwear
Ensure garments are sized and fitted accordingly
Size and measure employees in a comfortable setting
Request samples and have your team try them beforehand
Work with a supplier able to provide a range of sizing options, including out-sizes 
Purchase from suppliers with specific PPE and workwear for men and women
Consider any ethical or cultural requirements that workers might have
And don't forget, when selecting industrial garments, it is essential to consider maximum comfort, ease of movement, and, most importantly, safety.
How can Stronghold Global help?
At Stronghold Global, we have a specialist team that can assist you with purchasing the correct sized PPE and workwear.
We offer products in a range of sizes for both women and men, as well as garments suitable for expecting mothers, cultural and ethical requirements, and so much more.
Get in touch with us on 0845 208 4500 or email [email protected] to discuss your workwear and PPE requirements, and to learn more about our Workwear for All ranges.
FIND OUT HOW CAN WE SUPPORT YOU