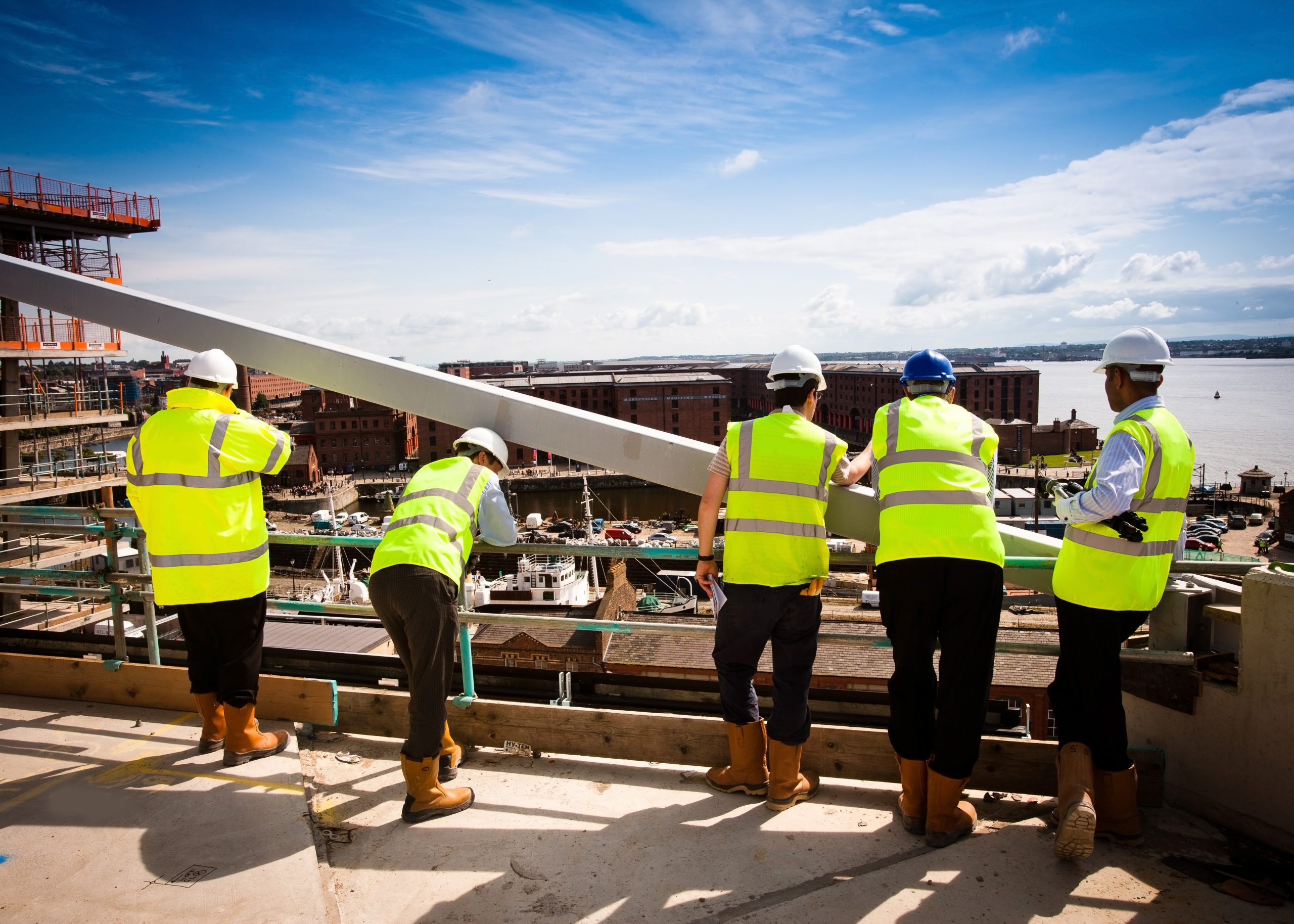 Hi-Vis Safety Clothing
Hi-visibility clothing is an essential part of a worker's attire to ensure maximum safety in the workplace.
Its basic function is to make the wearer stand out from the background and therefore reduce the risk of accidents in the workplace.
PPE and Workwear
As with all PPE, garments such as vests, t-shirts, trousers, and jackets must meet the industry standard – in this case, EN ISO 20471 certification.
It specifies that employers must provide high visibility clothing which is capable of visually signalling the user's presence.
There are three main components of high-visibility clothing:
1. The fluorescent material
This helps to improve visibility both during the daytime and for those on a night shift or in places without much light.
2. The reflective strips
These are specifically designed to enhance visibility during the darker hours. They require a light source to function and create what is known as retroreflection and are crucial for night-time workers.
3. The contrast material
Some hi-vis clothing has darker-coloured parts where dirt is most likely to build up; e.g. the sleeve ends. This contrasts with the fluorescent material and reflective strips which ensure performance.
Three classes of high visibility clothing must be considered when purchasing.
Class 1
The will provide the lowest level of visibility and will more than likely be just one garment. For example, a worker might wear only a pair of hi-vis workwear trousers which would just comply with Class 1.
Class 2
This class will offer the user an intermediate level of visibility. Once again, a single garment may be worn but its position on the body, for example, a standard sleeveless hi-vis vest, could make it Class 2.
Class 3
This is the highest level of visibility. It might be just one garment or a combination of workwear garments.
A hi-vis jacket with sleeves would likely comply with Class 3, while a pair of hi-vis trousers in combination with a hi-vis polo shirt may also fall into Class 3.
The total area covered by fluorescent material and the reflective strip determines the class of high-vis clothing.
Stronghold Global PPE and Workwear Supplies
If you require any assistance in selecting PPE and workwear, our team at Stronghold Global will only be too happy to help. You can contact us on 0845 2084500 or email [email protected].
FIND OUT HOW CAN WE SUPPORT YOU