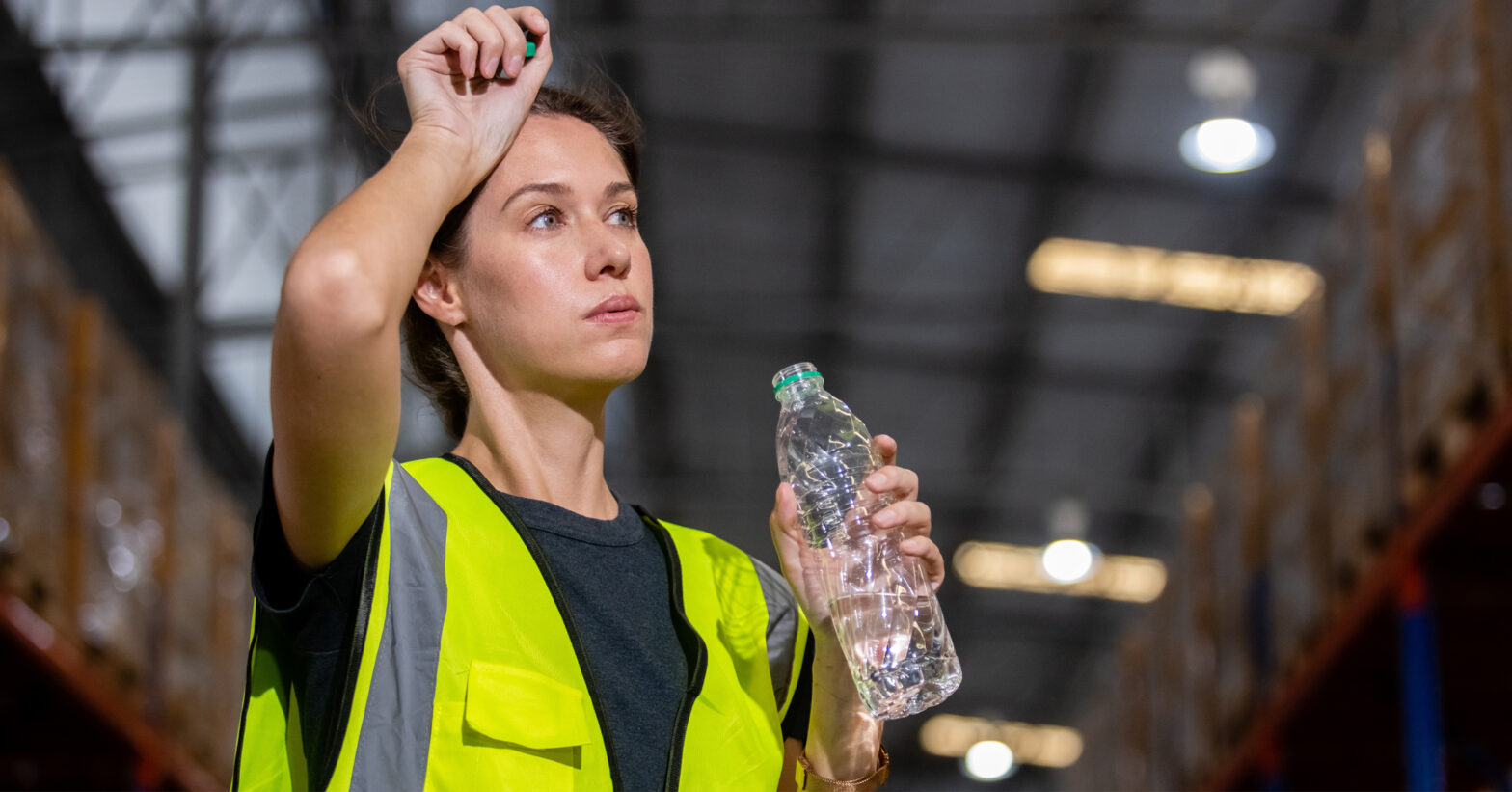 Why is it important to stay hydrated?
Our bodies are mostly made up of water! Keeping hydrated is not only important to aid digestion, it will also help you maintain a healthy heart – but most importantly, it will help control your body temperature.
The recommended daily intake of water for men is 2 litres and 1.5 litres for women. There are many factors that should be taken in to consideration, such as health, age, weight, height, as well as activity levels, the type of industry you work in and the climate. However, the best way to stay hydrated is to drink little and often.
As we enter the warmer months, on-site health and safety concerns start to arise. Given the majority of on-site work is labour-intensive, it becomes more apparent to ensure that your employees are provided with the supplies they need to stay hydrated and cool.
This is just as important for workers within other industries and job roles. Providing essential appliances, consumables, cutlery and crockery is important for the well-being of your staff.
At Stronghold Global, we take welfare and comfort seriously within the workplace, which is why we stock canteen supplies such as bottled water, hot beverages, sugar, electrical appliances, tableware and cutlery.
Contact us today to see how we can help you keep your staff hydrated!

FIND OUT HOW CAN WE SUPPORT YOU