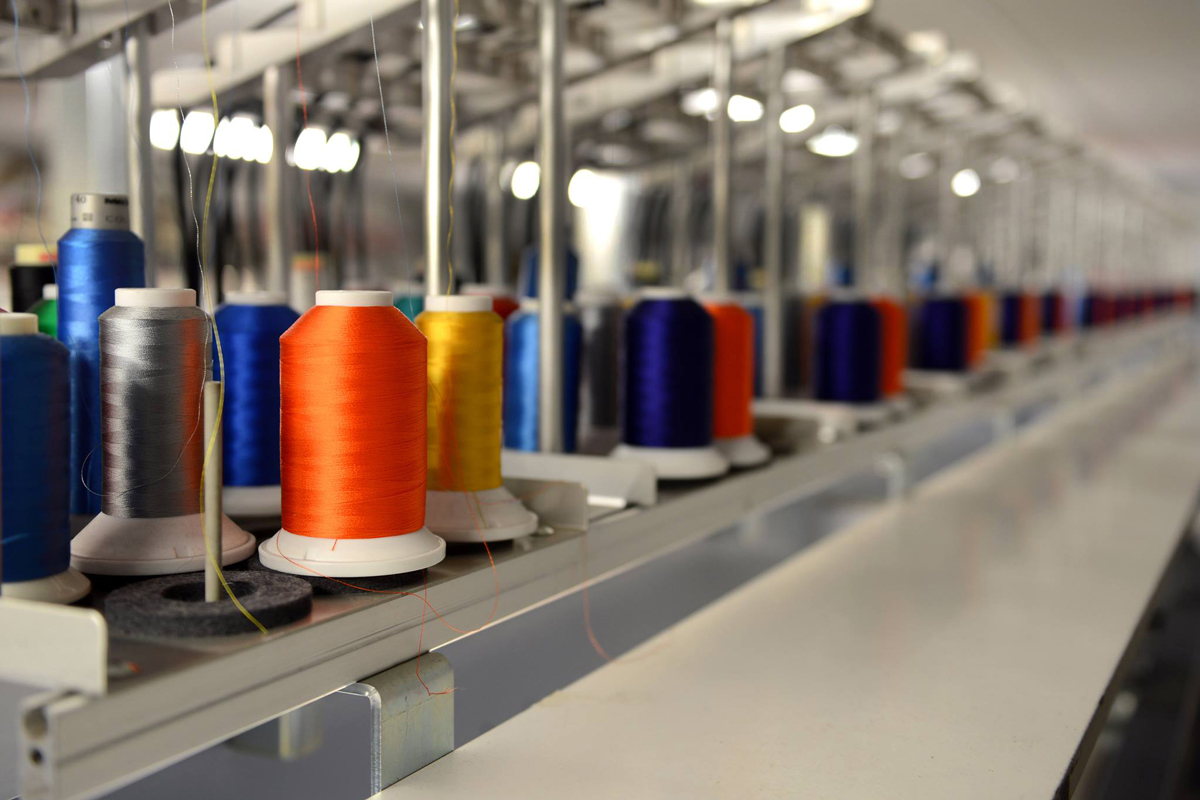 Cotton is the world's most widely used natural fibre for clothing and is a vital material in quality protective wear. However, with cotton prices forecast to rise 40% in 2022, and with a raw cotton price rise in the last 12 months of over 78%, the question we are being asked most is, "will the cost of personal protective equipment (PPE) and branded workwear rise too"? Before we can answer this, we must fully understand the latest challenges the world has faced and whether these will continue to affect the availability and price of global commodities.
What do I need to know about the cotton price increase?
The world could not have forecast the recent worldwide pandemic. Consequently, businesses had to change their way of working and adapt rapidly. Workforces were severely impacted, with staff becoming ill with COVID-19 or having to self-isolate, and, as most of us are aware, all these new challenges led to supply chain issues. Coupled with the recent Ukraine war, commodities such as oil and gas and energy supplies are set to soar, all of which impact the cost of textile manufacturing and distribution.

According to the "Commodity Markets Outlook Report", the price of cotton in 2020 was $1.59 US per kilo, and the forecast for 2022 is $3.10 US per kilo. Prices have already risen, and cotton will soon be at an 11-year high. Expect to see high cotton prices throughout the coming years.


What is causing cotton prices to soar?
We've listed the 4 leading causes of cotton price increase below.
Energy prices are expected to rise 50% in 2022. Energy affects every part of the apparel supply chain, from production to transportation.


Demand has outstripped supply. Before the global pandemic, the demand for cotton fell, so producers naturally reduced their supply capacity. However, unprecedented requirements for PPE during the pandemic created a high level of demand for cotton textiles, which continues.


Increasing temperatures, drought, and unpredictable rain patterns have affected cotton agriculture in hotter climates, where water is crucial. Weather-related challenges may cause a decline in production.


Worldwide challenges have had a significant effect, from staff shortages to haulage and transportation costs from rising fuel prices.


Will the price of cotton continue to rise?
The most recent report by the Global Commodities Market shows a forecasted sharp price rise in 2022. However, it's predicted that the prices will level in 2023 and 2024, meaning that although cotton prices may not necessarily continue to rise further in the following years, they are expected to remain at high levels. If the global pandemic has taught us anything, it's that the unexpected can always happen, and it's always wise to be prepared.


Textile and garment manufacturers are already feeling the impact. With the rising cost of cotton, energy usage for processing, and fuel costs for transportation and shipping, the purchasing and distribution costs for businesses have significantly increased and will continue to do so throughout 2022.


What can I do to prepare for cotton price increases?
It is inevitable that the rising costs of raw materials and energy will increase clothing production costs for manufacturers. As a result, clothing companies will have to adjust their pricing this year to cover these increases. The most prudent way for buyers to prepare for price rises expected this summer would be to purchase your PPE and branded workwear now, taking advantage of any offers or bulk buys before prices soon rise. For instance, many of our customers may typically buy millions of units of PPE, so purchasing now and even holding some extra stock could save many thousands of pounds.


Does Stronghold Global have workwear bundles to beat the price hike?
YES, we do! Anticipating an increase in pricing soon, we are now* running a special offer on bundled workwear, so businesses can get their staff kitted out before the summer. This offer includes your logo embroidery and our setup fees. In addition, all garments are held in stock by us here in the UK, so there will be no supply chain issues, which enables us to guarantee "on-time, in-full" delivery with every single order.


*Offer expires 30th June, restriction apply email: [email protected]


Could we just use less PPE or branded workwear?
Personal Protective Equipment is vital in keeping your staff safe and protected from danger and injury. PPE and branded workwear supplied to employees enhance a sense of pride and belonging and creates a feeling of being well cared for and appreciated.


The price of cotton might be rising, but your employee's welfare is truly priceless.


How do I order?
Would you like to secure your workwear now to beat the cotton price increase? Speak directly with our PPE clothing and workwear branding specialist Tom, who will be able to assist you with your kit requests and future apparel requirements: [email protected]
FIND OUT HOW CAN WE SUPPORT YOU